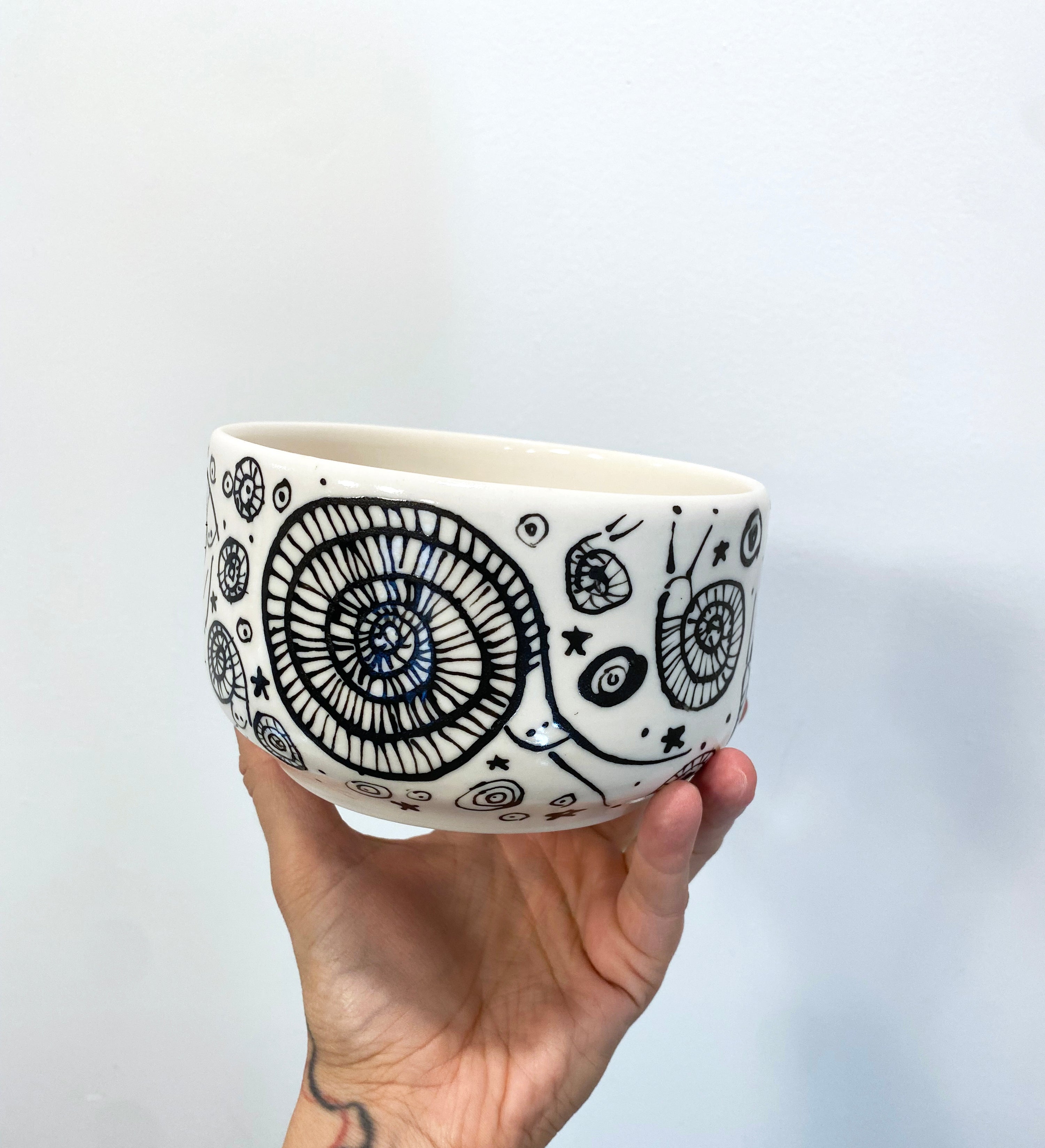 Fiain Cache Pot 36 - Porcelain
OVERVIEW
HAND-THROWN PORCELAIN POTTERY.
Piece shown is actual piece for sale. Please note this one is marked under the imperfect section, as a side of it slumped during drying. Still a useable pot, just a little imperfect. 
The Fiain series are all hand carved pieces featuring a plethora of animal figurines wildly gallivanting around the piece. Inspired by the mythos of the wild hunt and the four horsemen of the apocalypse; which often foretell of wild beasts running amok. Fiain is the Irish word for wild. 
For our pottery pieces that we produce multiples of (such as cups and bowls), please note that the piece you may receive may be slightly different than the one photographed (we will notate in listing if you are receiving the actual piece pictured). Each piece is handmade and unique, so there may be up to a ¼" +/- dimensional discrepancies between pieces if ordering in multiples, or slight differences in coloration or trim. You are ordering a handmade piece, this is not done on a machine. For all carved pieces we do not do multiples of these carvings, due to the individualistic nature of carving the piece itself. 
For our individual pieces, as noted above, we will specify if the picture photographed is the one you will be receiving.
If the piece you see is sold out, please contact us for the next restock. For any orders that need to be customized or ordered in a set of multiples, please contact us for quotes.
Handmade with love in Kentucky. 
DIMENSIONS:  
Approximately  5.25" diam. x 3.5" high
FEATURES:
+ Dishwasher safe. Gentle Hand-washing exterior is recommended for all sgraffito carved pots. 
+ All pieces are non-toxic and food safe.  
+ All glazes are lead-free.
LOCAL DELIVERY TO LEXINGTON AVAILABLE