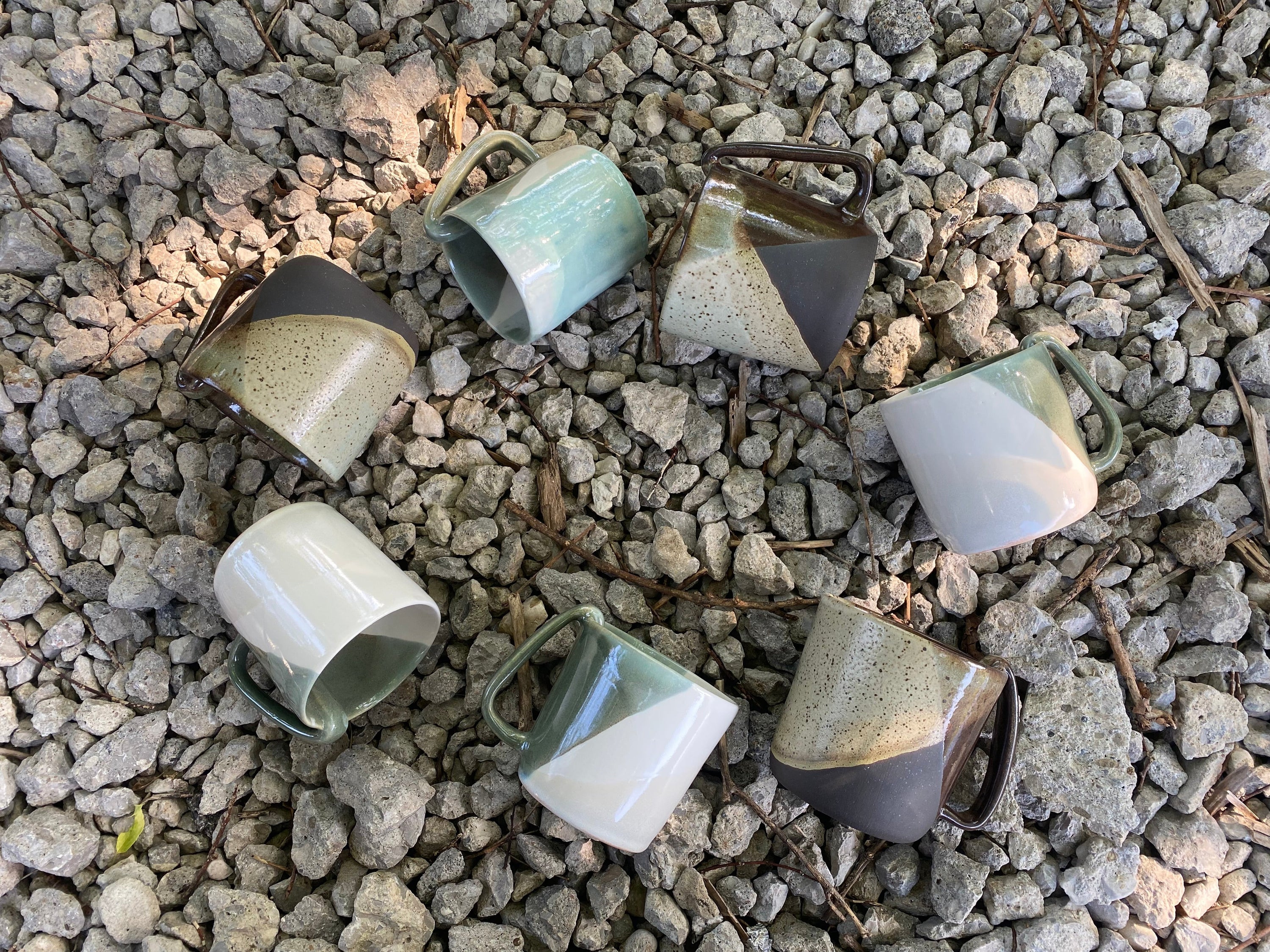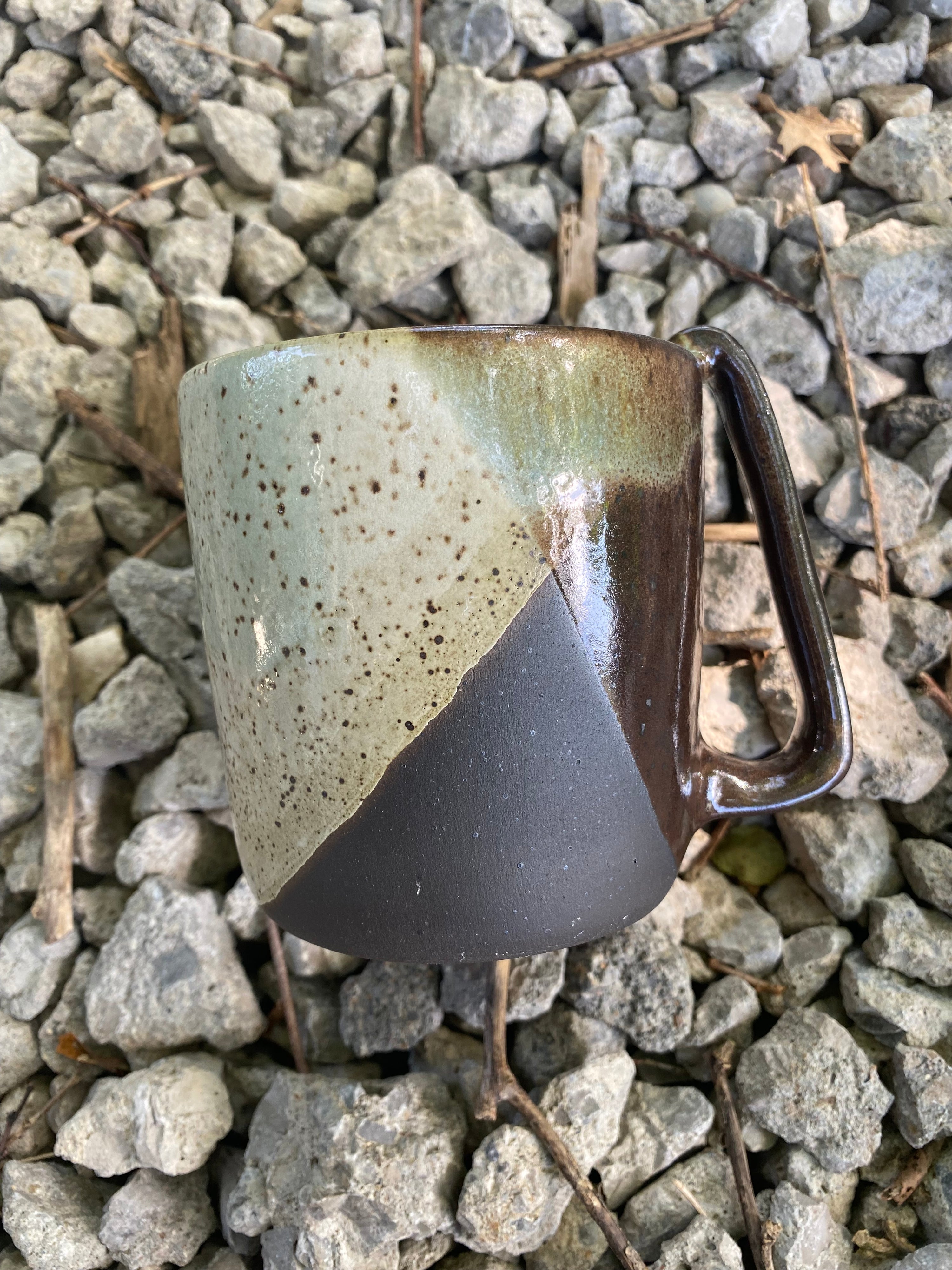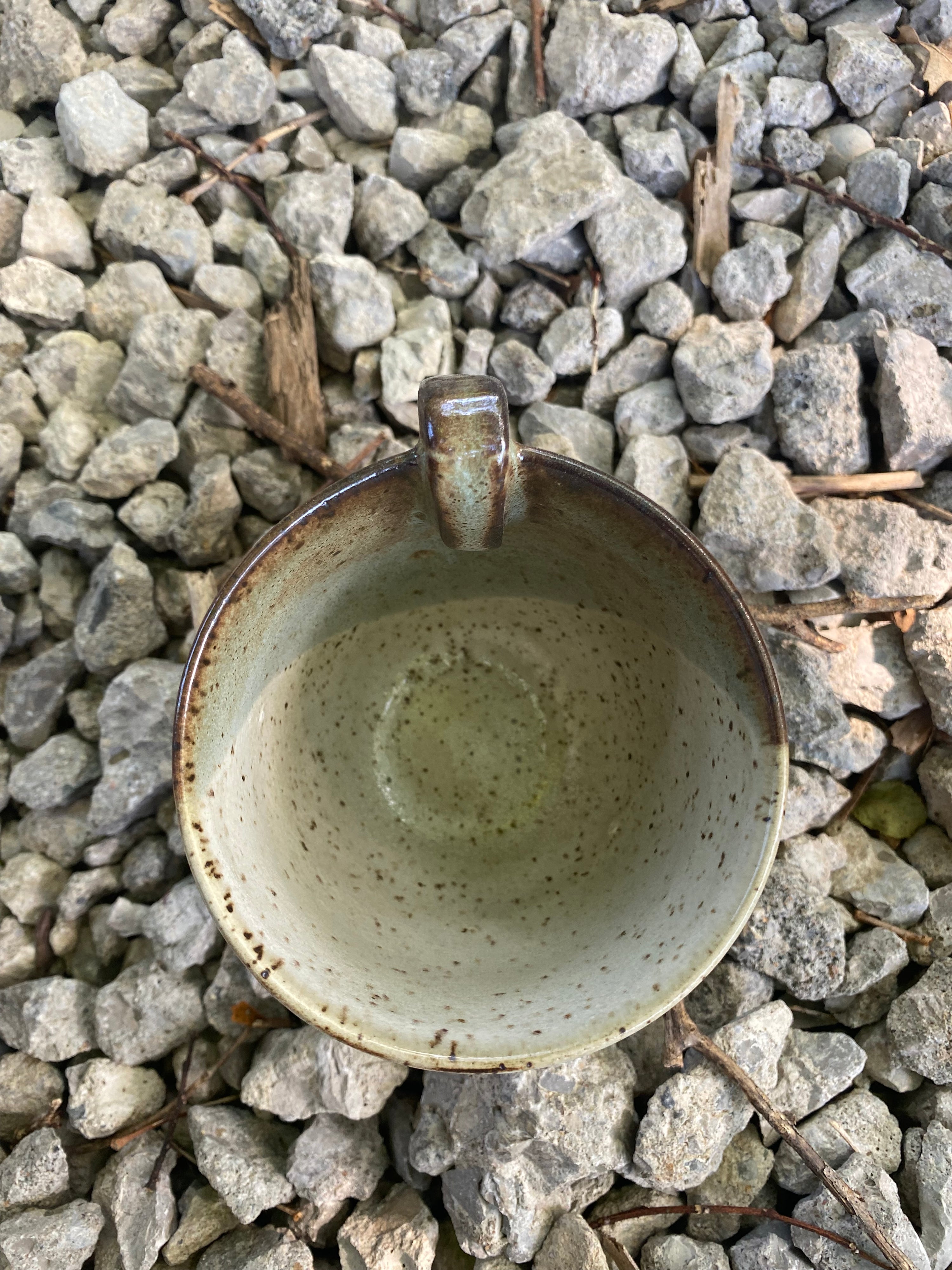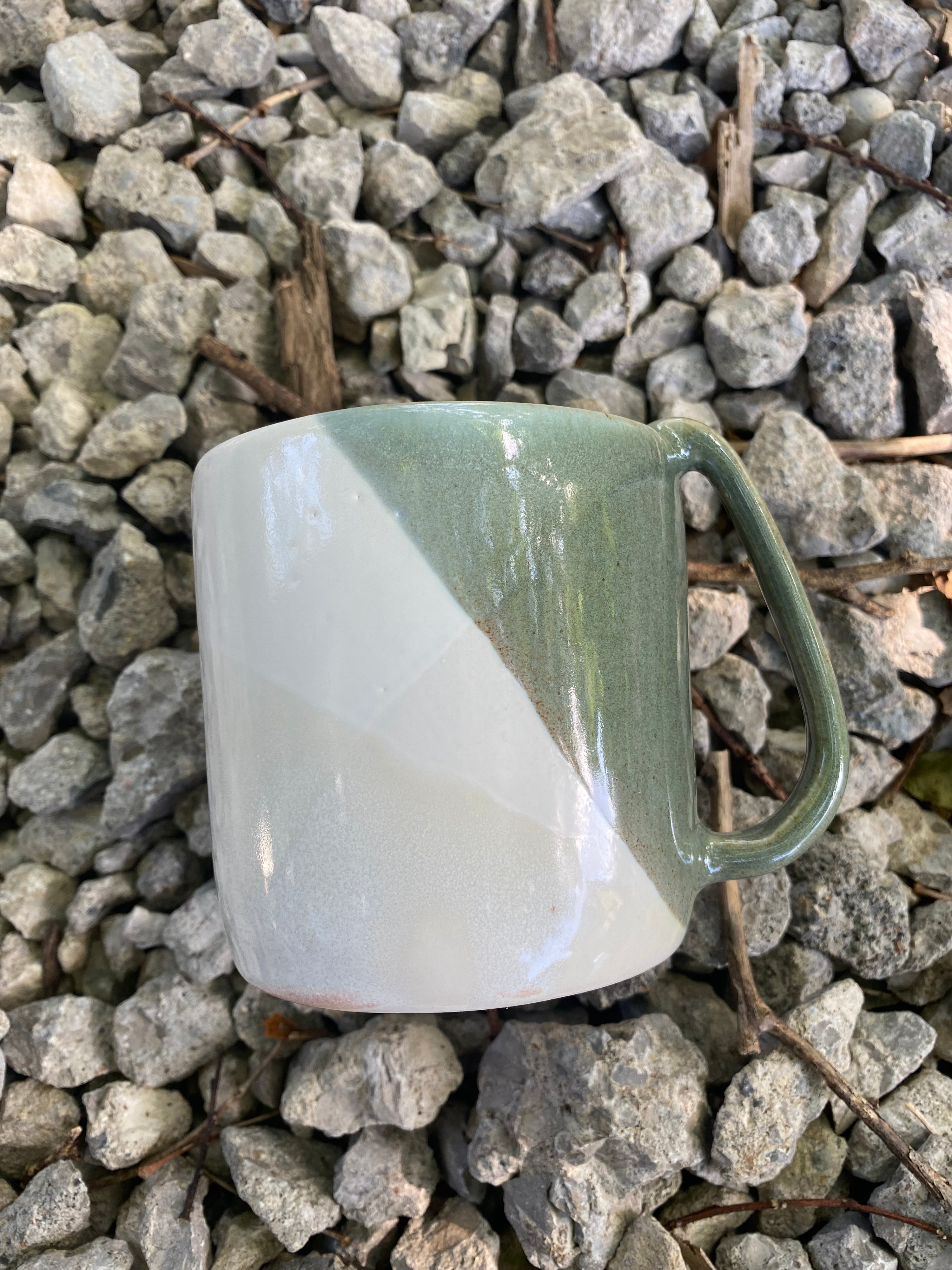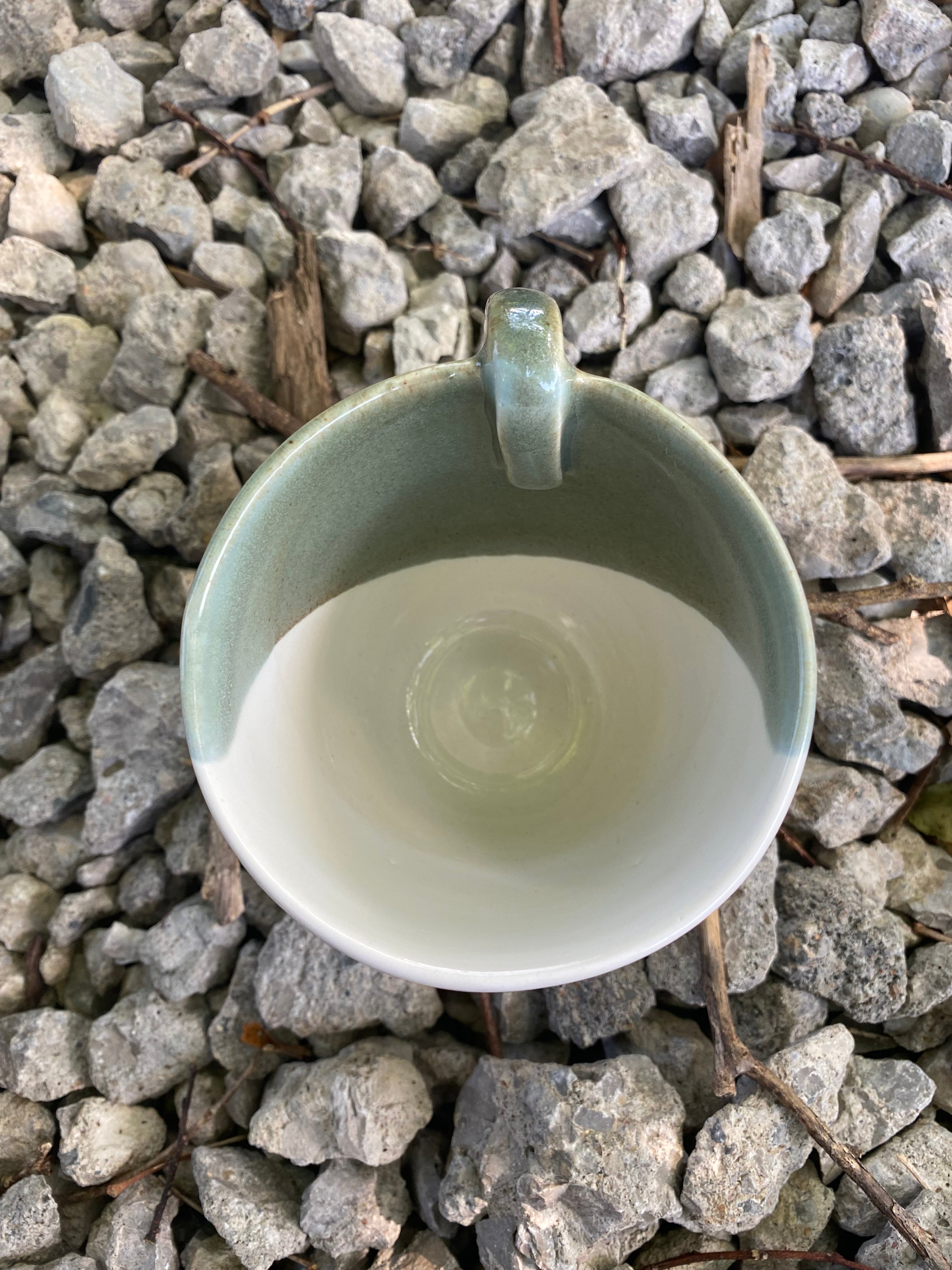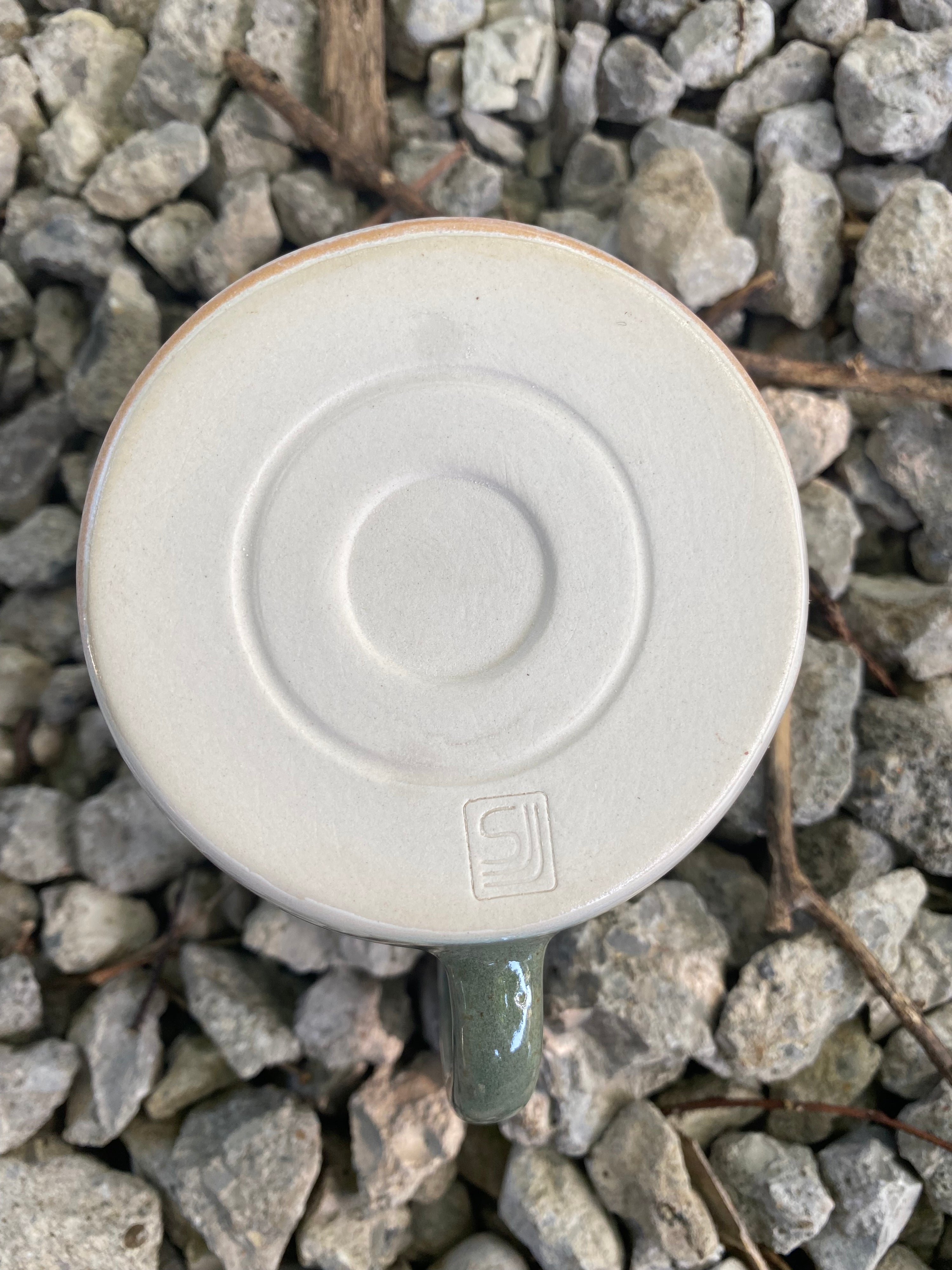 OVERVIEW
HAND-THROWN STONEWARE POTTERY.
Pictures are for references only, you will receive something similar, but all mugs are slightly different due to nature of glazing and throwing difficult handles. 
The mug is inspired by its hook handle. Haken means hook in German. 
For our pottery pieces that we produce multiples of (such as cups and bowls), please note that the piece you may receive may be slightly different than the one photographed (we will notate in listing if you are receiving the actual piece pictured). Each piece is handmade and unique, so there may be up to a ¼" +/- dimensional discrepancies between pieces if ordering in multiples, or slight differences in coloration or trim. You are ordering a handmade piece, this is not done on a machine. For all carved pieces we do not do multiples of these carvings, due to the individualistic nature of carving the piece itself. 
For our individual pieces, as noted above, we will specify if the picture photographed is the one you will be receiving.
If the piece you see is sold out, please contact us for the next restock. For any orders that need to be customized or ordered in a set of multiples, please contact us for quotes.
Handmade with love in Kentucky. 
DIMENSIONS:  
Approximately 3.5" diam. x  3.75" high. Holds approximately 8 ounces. 
FEATURES:
+ Dishwasher safe and Microwave safe (though we never recommend microwaving any type of thrown pottery, as this can lead to weakening of the cup over time. We always recommend warming water in a kettle or from a dispenser, and putting this in your cup). 
+ All pieces are non-toxic and food safe.  
+ All glazes are lead-free.
+ For unglazed exterior surfaces, please be aware that this may transfer heat. We do not recommend microwaving these bowls.
LOCAL DELIVERY TO LEXINGTON AVAILABLE