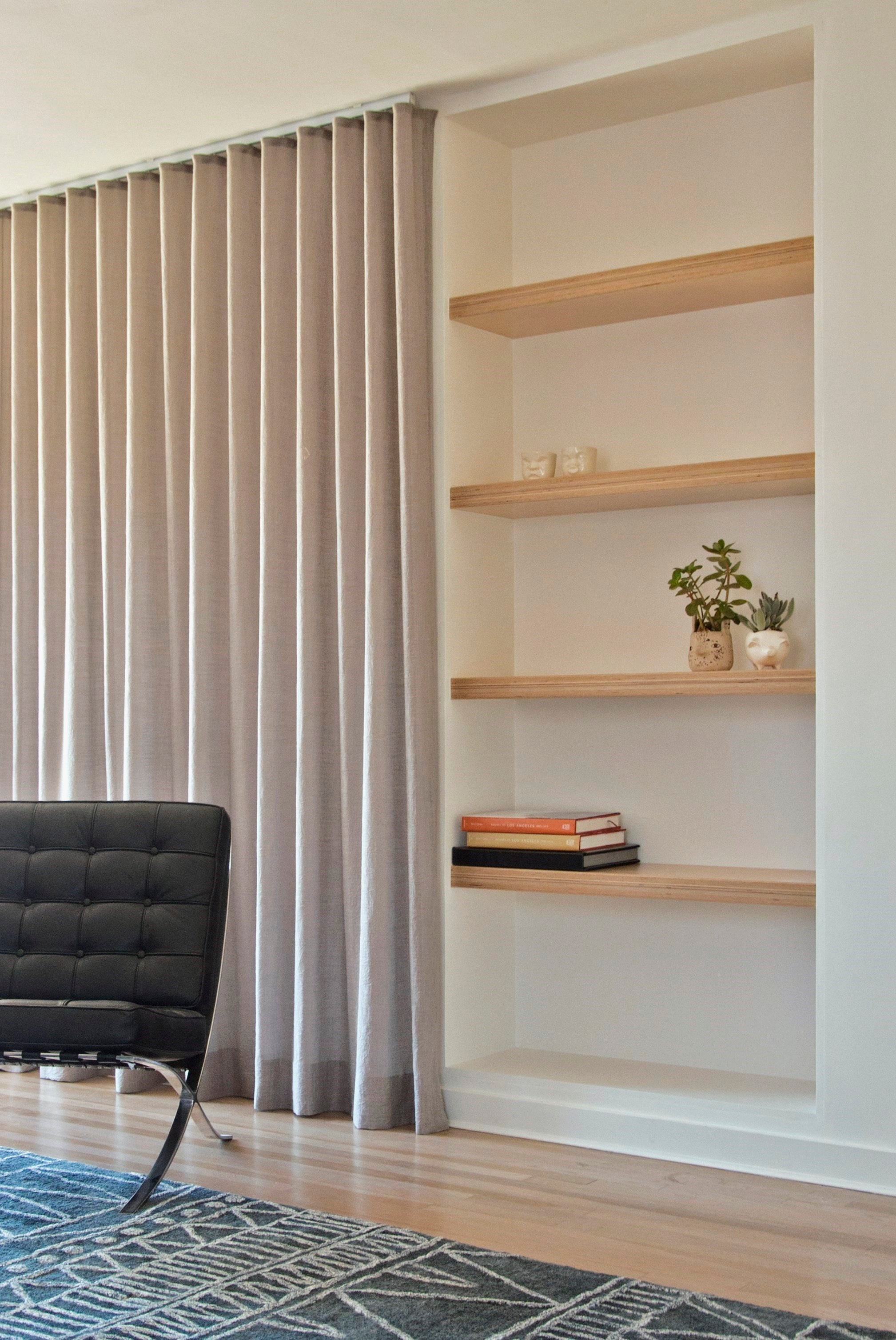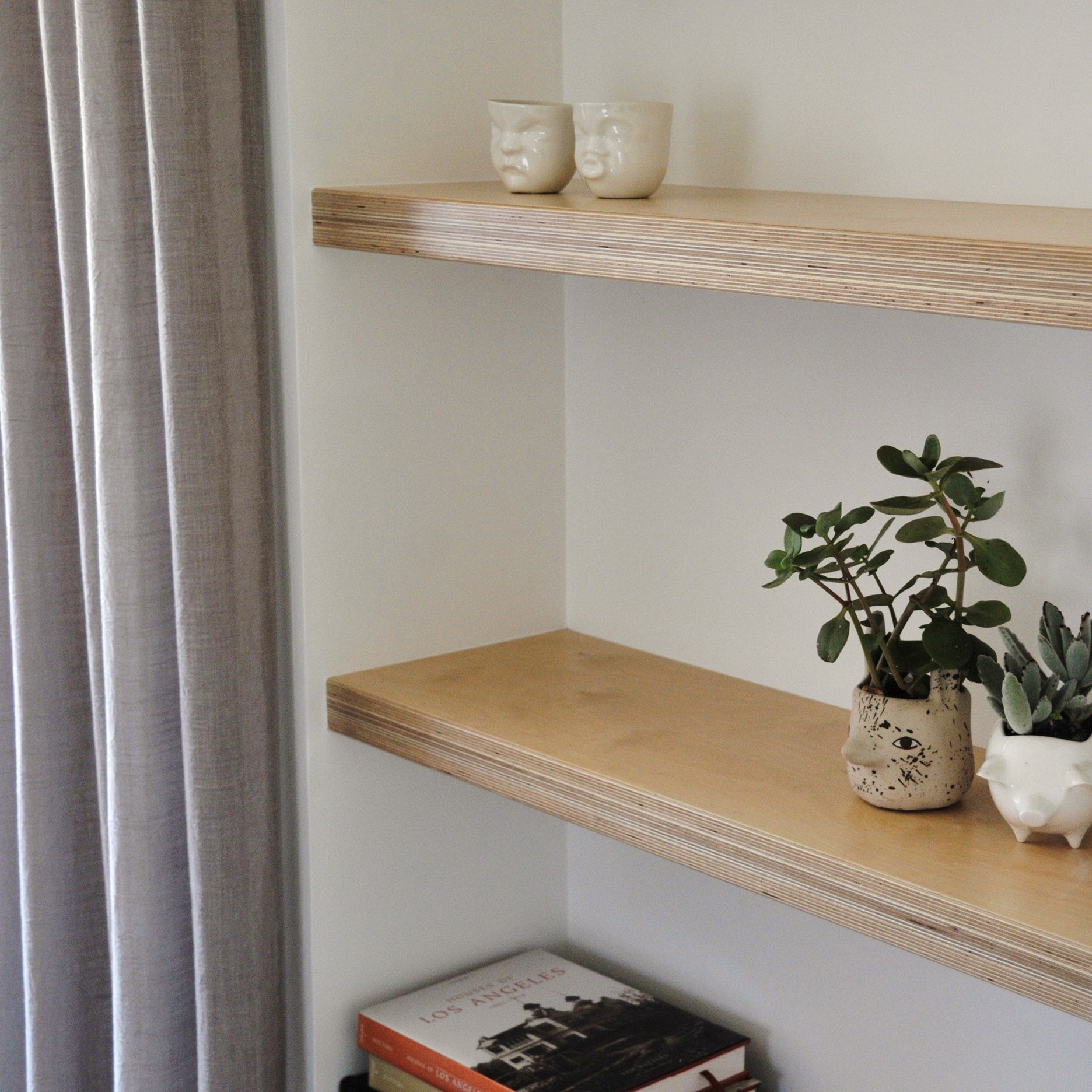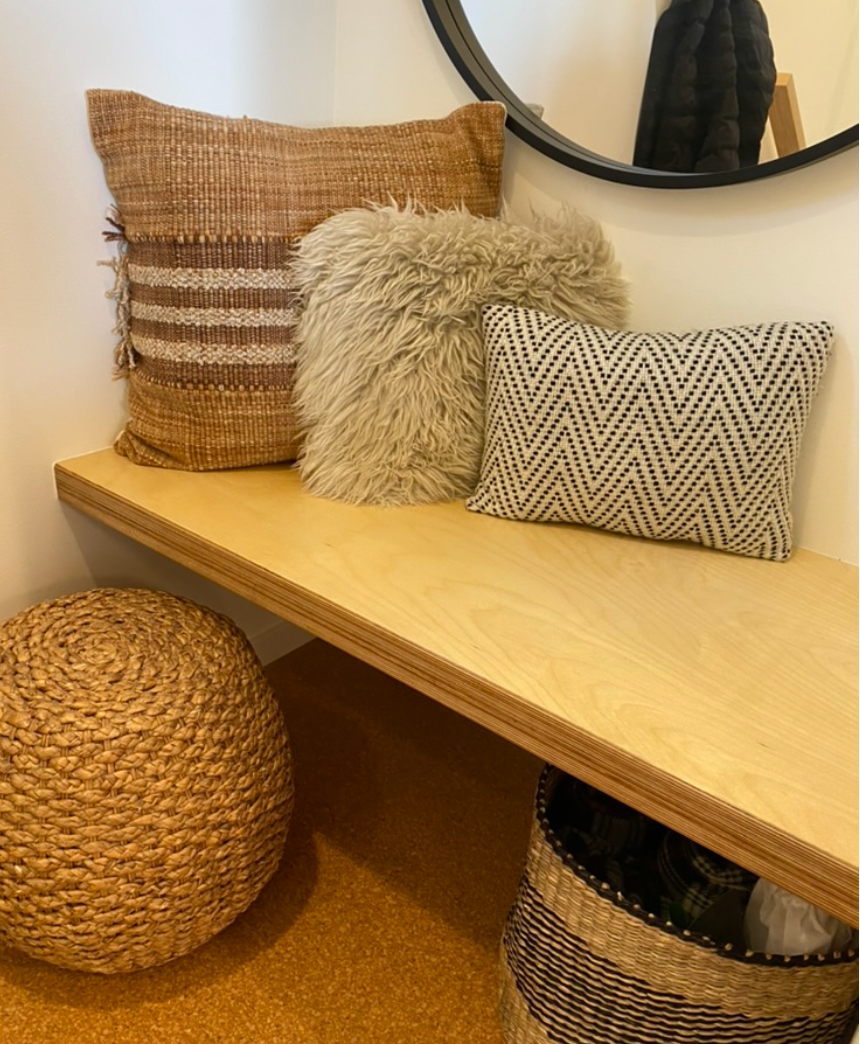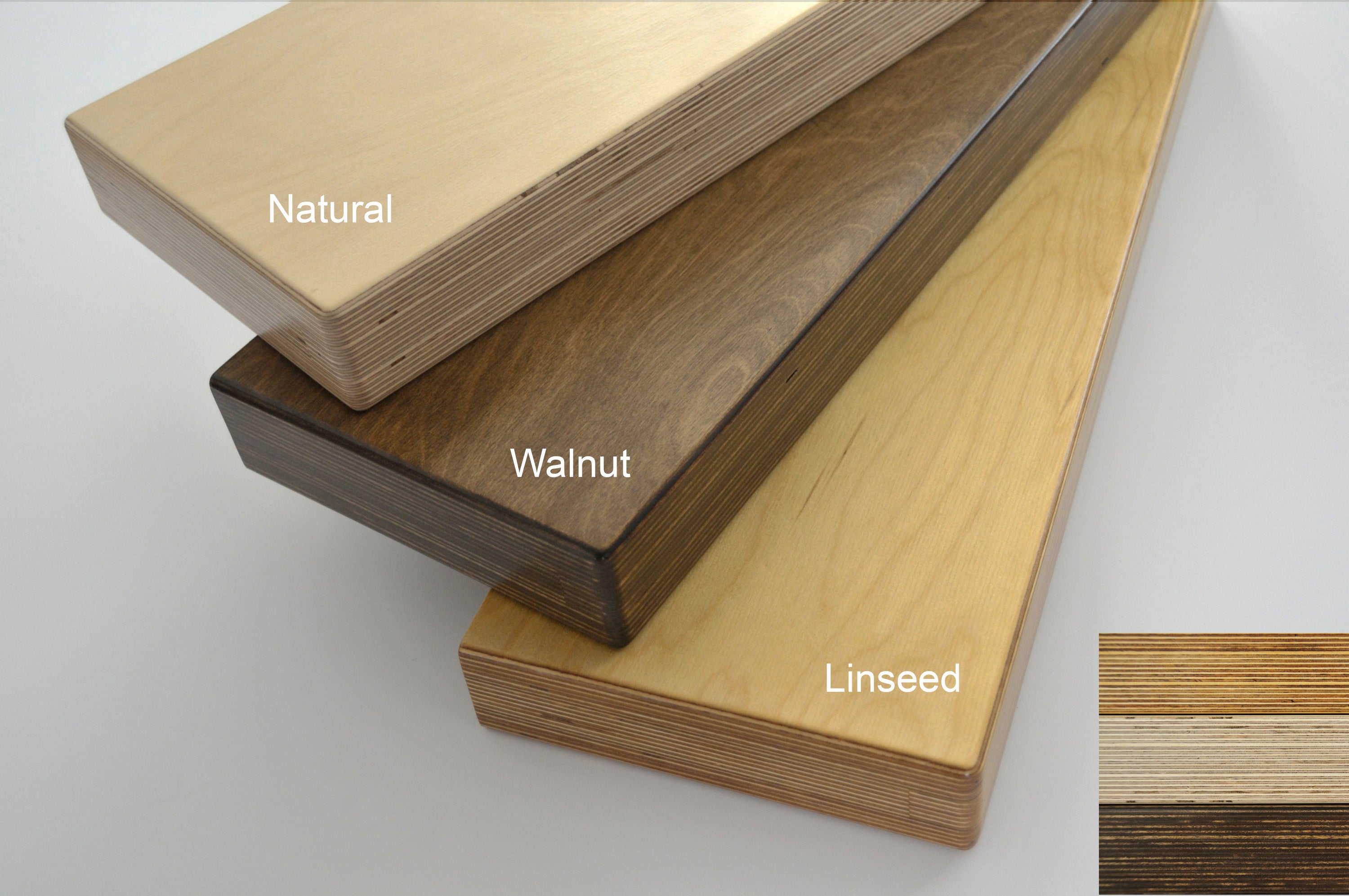 Birch Plywood Alcove Shelf
OVERVIEW:
Alcove shelves provide a clean-lined storage solution without the bulk. These shelves are designed specifically for alcoves, niches, or any nook with wall surfaces on three sides, even between existing kitchen cabinets!

Shelves slide onto a concealed wooden cleat (one at each end of the shelf) that is simply attached to the wall with a couple of screws. The torsion box construction of the shelf coupled with the cleat system make an extremely strong shelf suitable for books and other heavy displays, without sagging.

This is a MADE-TO-ORDER item.  Lead times vary, so please contact us for shipment details.

For buyers in Alaska and Hawaii, please contact us for a shipping review as additional charges may apply.

DIMENSIONS:  

A NOTE ABOUT MEASURING YOUR ALCOVE: Please provide a width measurement at the front of the alcove as well as the back. Walls are often not perfectly at 90 degrees, so this measurement can vary! I will make the length of the shelf slightly shorter than the SHORTEST dimension of the alcove to insure that it will fit completely within the space. This slight gap between the shelf and wall surface will give you some wiggle room on the installation. Any gaps between shelf and wall can be sealed with a paintable caulk for a seamless look.

Shelves are 11 inches deep and approximately 2 inches thick. Custom depths are available upon request. Length is up to you--please include a measurement of your alcove/ niche width in the "Note from Buyer" upon checkout!

FEATURES:

+ Responsibly forested, FSC certified Birch plywood. Valued for its appealing light color, this Baltic Birch veneer features a uniform grain, smooth texture and outstanding durability.
+ Wooden cleats, basic drywall screws and anchors, though it is ultimately the buyer's responsibility to determine the appropriate fasteners for their wall type.
+ Choice of finishes from natural, biodegradable, non-toxic, and renewable sources. All wood products feature Vermont Natural Coatings PolyWhey Polyurethane, a USDA Certified Bio-based product.
+ Water-based adhesives that conform to ASTM D-4236.
 LOCAL DELIVERY TO LEXINGTON AVAILABLE