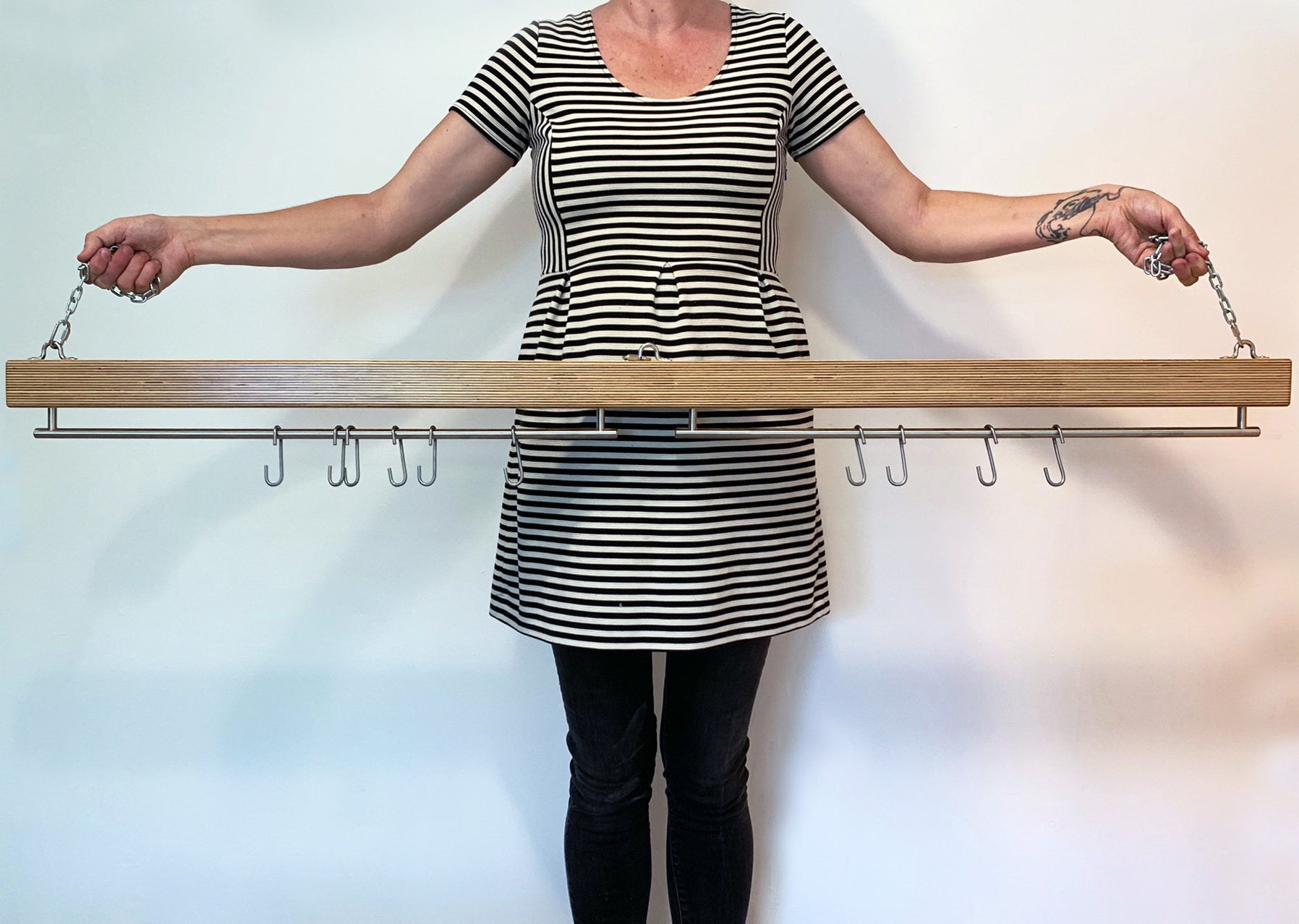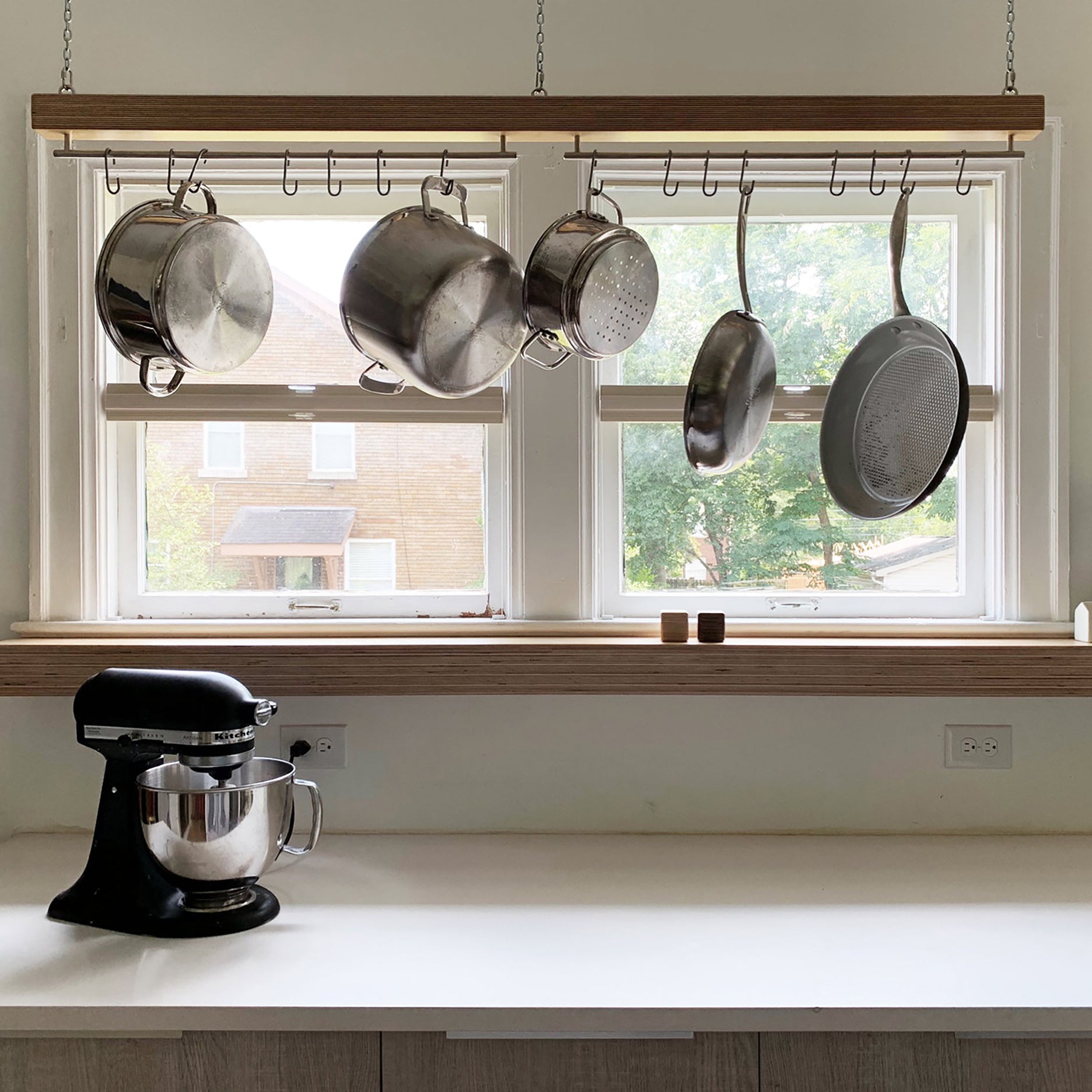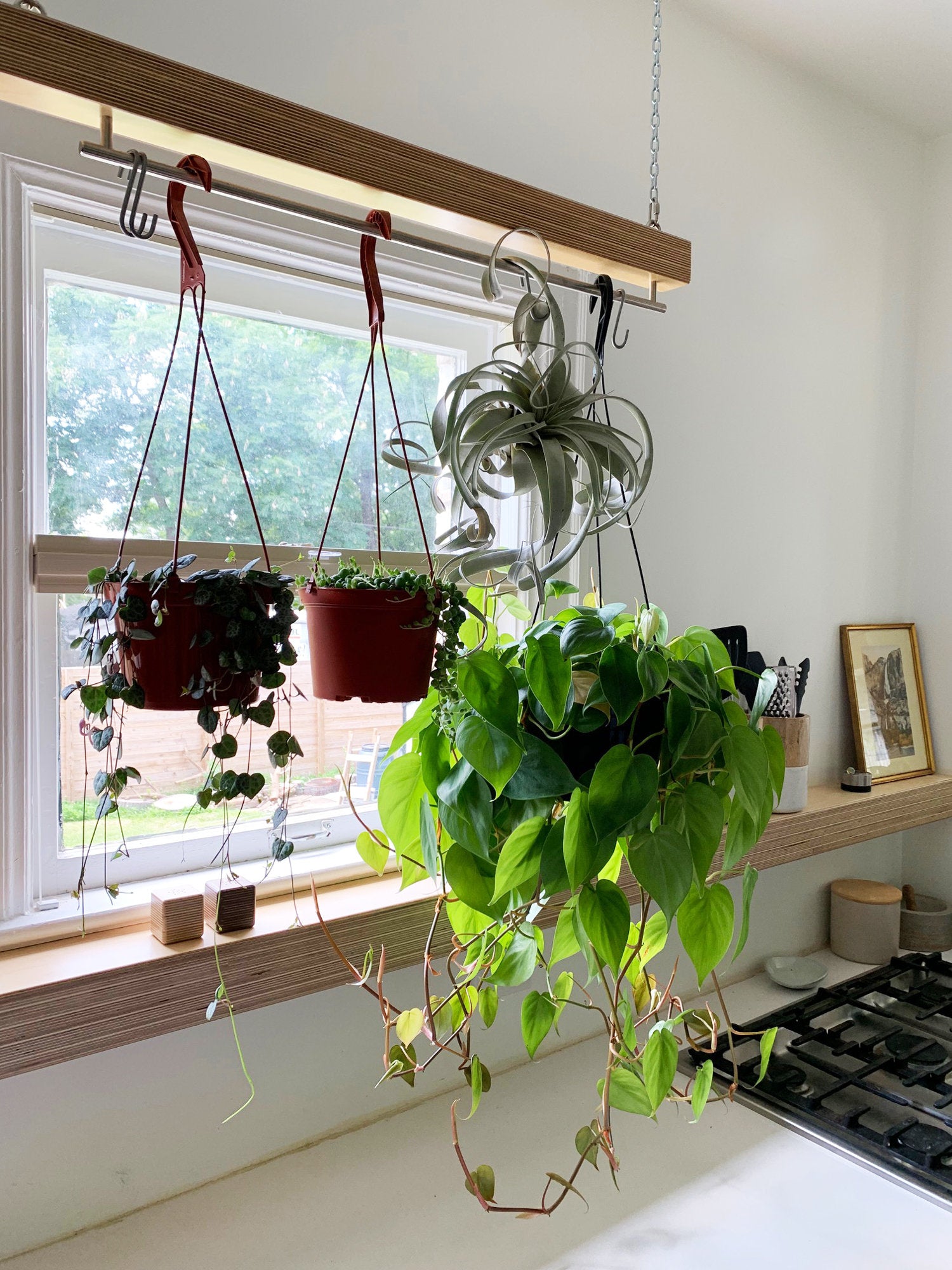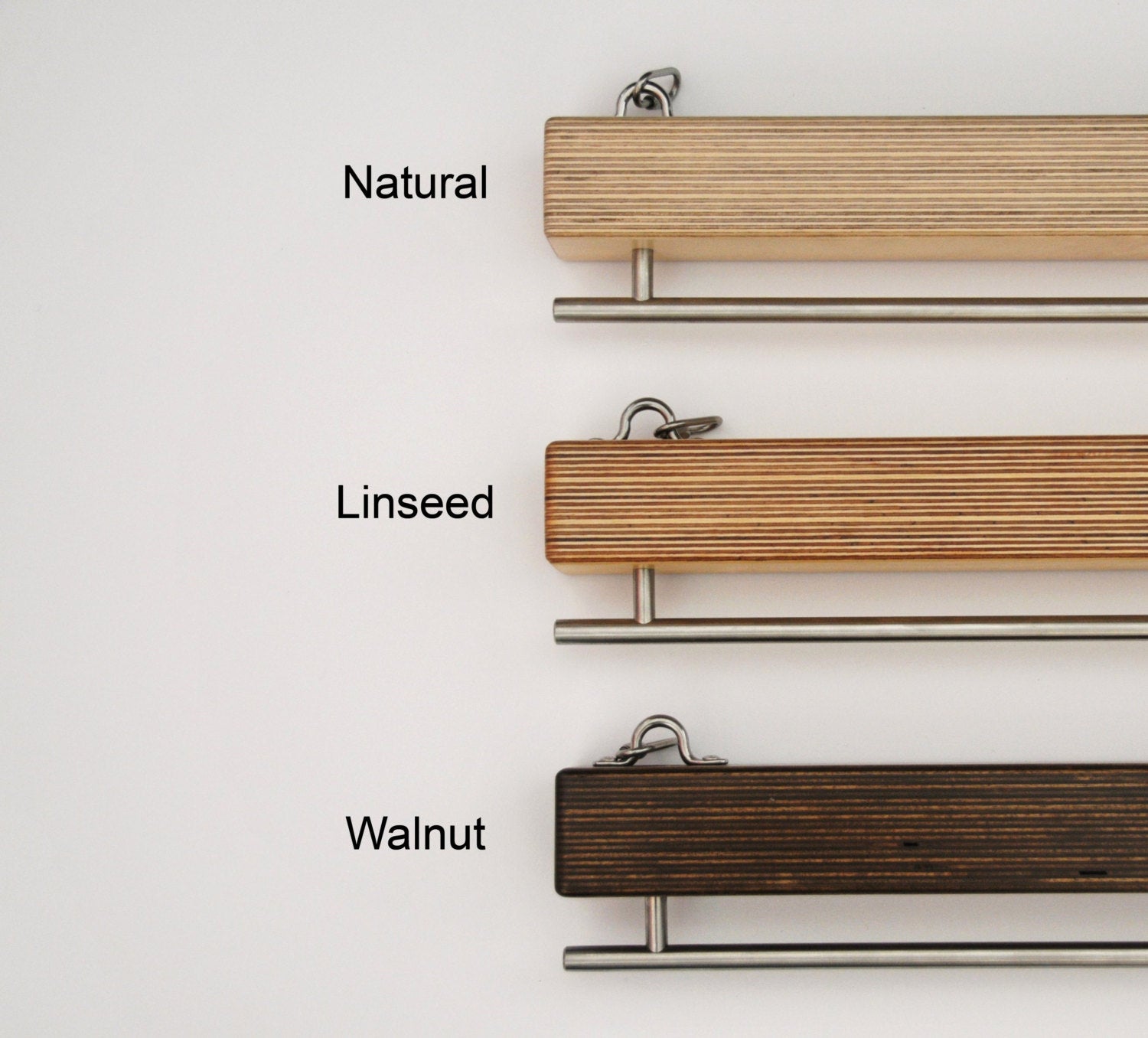 Birch Plywood 'Slim James' Pot Rack
OVERVIEW:
We carry limited stock of this item, so if a particular finish or variant is shown as "Sold Out", please contact us to set up a custom listing.
This minimalist design works great for tight spaces and includes sliding metal 'S' hooks that allow you to arrange pots, pans, and plants freely. Makes a dynamite display for hanging plants in windows!

For buyers in Alaska and Hawaii, please contact us for a shipping review as additional charges may apply.

DIMENSIONS:  

Single wooden bar is approximately 30 inches long x 2 inches wide x 2 inches tall.
Double wooden bar is approximately 60 inches long x 2 inches wide x 2 inches tall.
Custom lengths are possible, please contact us for additional information.

CHAIN LENGTH: 

Unless otherwise requested, I include 12 inch lengths of chain. For a typical 8ft ceiling height, this puts the hanging bar approximately 6'-5" above the floor. The sliding hooks hang down another 2 1/2 inches.
If you'd like to determine a different height, use this formula:
Length of chain + 7 inches = Full assembled product height.
Subtract this number from your ceiling height and you will get the approximate hanging bar height. Keep in mind that if you change your mind later about the length of chain, it can easily be cut with a pair of lightweight bolt cutters.

FEATURES:

+ Responsibly forested, FSC certified Birch plywood. Valued for its appealing light color, this Baltic Birch veneer features a uniform grain, smooth texture and outstanding durability.
+ (10) sliding metal 'S' hooks for the single bar version and (20) 'S' hooks for the double bar version.
+ 12 inch hanging chains (up to 70 lb. load limit): can be cut to length.
+ Ceiling hooks, toggles, screws, and simple mounting instructions are provided. Hardware is designed for typical gypsum board or plaster ceilings. It is the responsibility of the installer to determine the appropriate anchoring method for their particular ceiling condition.
+ Choice of finishes from natural, biodegradable, non-toxic, and renewable sources. All wood products feature Vermont Natural Coatings PolyWhey Polyurethane, a USDA Certified Bio-based product.
 LOCAL DELIVERY TO LEXINGTON AVAILABLE